2017 Toyota Camry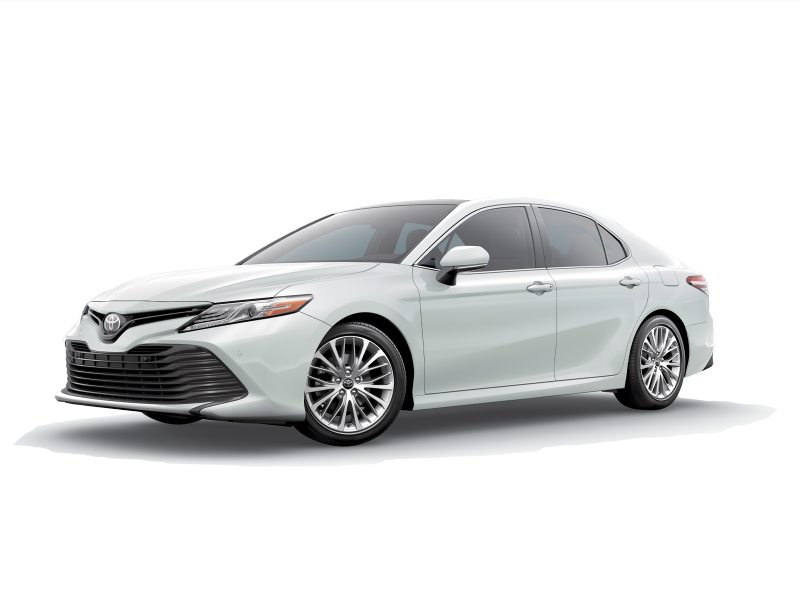 Looking for a commuter car that can navigate around Lockport, New York with ease? The Toyota Camry is a mid-sized sedan that has room for you and your family to travel in style. With plenty of cargo space, and ample amount of legroom for your passengers, long road trips will seem like a breeze. The Toyota Camry also has an intuitive entertainment system, advanced safety features, and a sleek interior cabin that will make mundane chores more exciting. Whether you're looking for a new or pre-owned Toyota Camry, you'll love the selection at Basil Toyota! Swing by our Toyota dealership to experience this reliable sedan.
2017 Toyota Corolla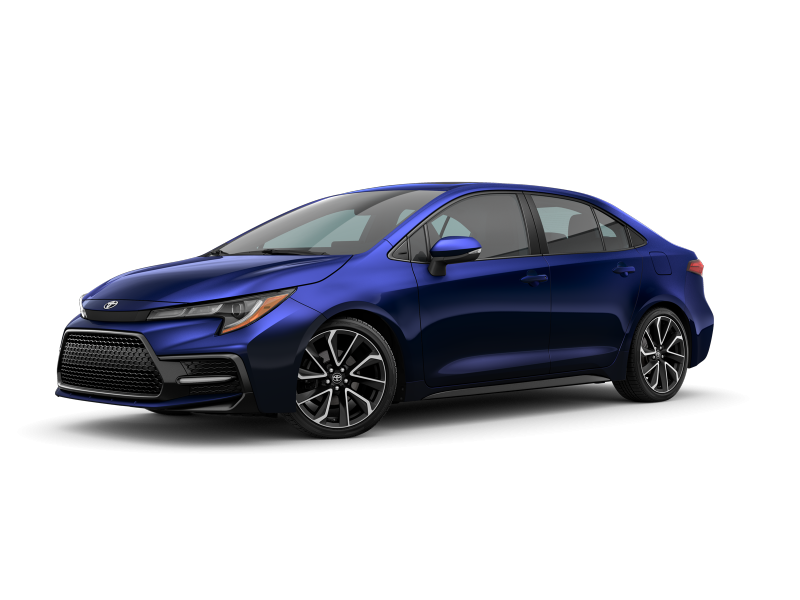 The Toyota Corolla is known as a very efficient small-sized sedan, getting up to 36 miles per gallon on the highway. With a smooth exterior, plenty of trims to choose from, and an affordable price tag, the Toyota Corolla is a quality choice for Lockport, NY drivers. Its sporty interior comes with an advanced entertainment system and a clean dashboard, so you'll have plenty of features to test out. You can feel secure since the Toyota Corolla comes with the standard Toyota safety features that are known for being trustworthy and reliable. Contact our Lockport, NY Toyota dealership to learn more about the Toyota Corolla!
Feature Comparison: Toyota Camry & Toyota Corolla
Specs*
Toyota Camry
Toyota Corolla
Fuel Economy
Fuel Economy 24 city/33 highway MPG 28 city/36 highway MPG
Fuel Economy 24 city/33 highway MPG 28 city/36 highway MPG
Curb to Curb Turning Circle
36.7 ft.
35.6 ft.
Exterior Dimension
57.9 inches (height) x 71.7 inches (width) x 190.9 inches (length)
57.3 inches (height) x 69.9 inches (width) x 183.1 inches (length)
Engine
2.5L 4- cylinder engine
1.8L, 4-cylinder
Horsepower
178 horsepower
132 horsepower
Hybrid Models Available
Yes
No
Starting MSRP
$23,070
$23,070
How do they Compare?
While both Toyota vehicles are top-rated commuter cars, there are significant differences to consider. If you're looking for a new car that is more affordable, the Toyota Camry saves you money on the initial price as well as at the gas pump. The Toyota Corolla has an iconic sporty exterior as well as an impressive MPG, which distinguishes it from the Toyota Camry. The Toyota Camry may have a higher cost, but it offers a powerful engine, more cargo space, and hybrid options. If you're normally hauling passengers around Lockport, Buffalo, or Amherst, NY, the Toyota Camry might be more equipped to comfortably get to your destination. Regardless of your decision, these two Toyota sedans are great choices if you're looking for efficient mileage, reliability, and style. Get in touch with our dealership to learn more about these commuter vehicles.
Schedule a Test Drive in Lockport, NY
Having a hard time deciding which Toyota model to choose? Our sales team can narrow down your options and find the best vehicle for your lifestyle as well as your budget. Our automotive financial experts are ready to find an affordable auto loan or Toyota lease on your next vehicle, as well as value your trade, estimate your payments, and find financing specials to save you money. Schedule a test drive with our Lockport, NY dealership to experience the Toyota Camry and the Toyota Corolla from the driver's seat!