2017 Toyota Highlander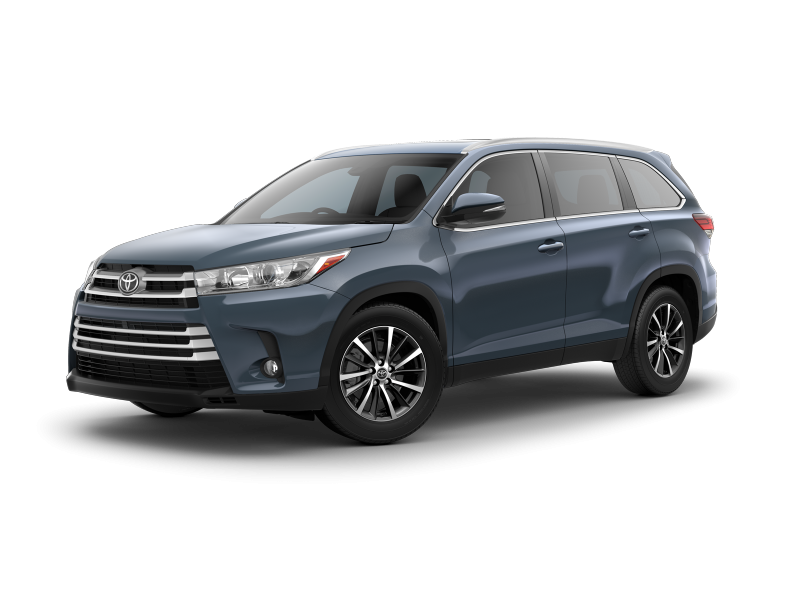 Designed with adventure in mind, the Toyota Highlander is the ideal third-row SUV. With eight seats and plenty of third row space, long road trips will be a breeze. Its exterior features sleek lines with a bold grill ready to tackle the roads of Lockport, NY. The interior cabin is also packed with innovative technology and versatile space, making it easier to control the driving experience from the driver's seat. This adaptable SUV is perfect for any drive, so make sure to schedule a test drive with the Toyota Highlander at Basil Toyota!
2017 Toyota 4Runner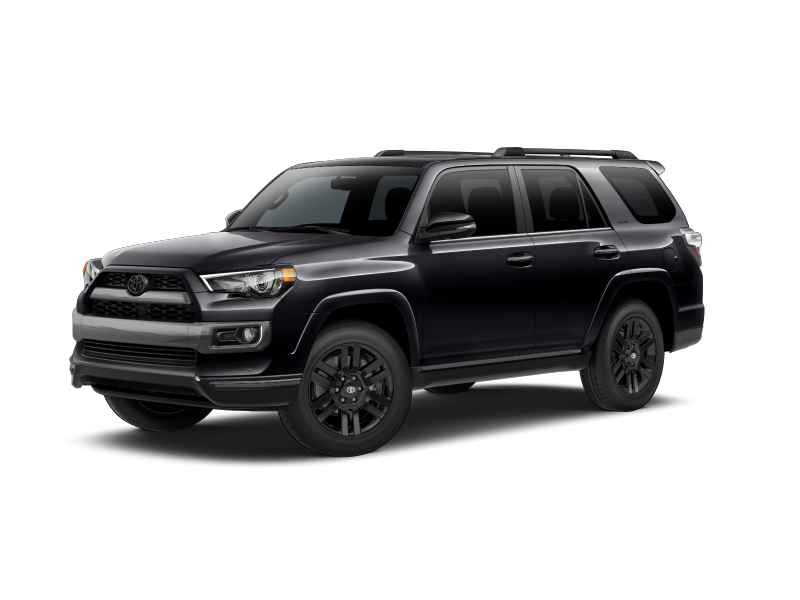 With a performance more similar to that of a truck, the Toyota 4Runner is a great vehicle for off-road escapades. With a high towing capacity, curb weight, and a powerful engine, this SUV is ready for a weekend camping trip. The sharp box-like dimension is known for durability on those unpaved routes, and looks fierce on the road. With plenty of customizable configurations, you'll have ample space for your cargo. The advanced technology, iconic Toyota safety features, and luxurious interior are just some of the reasons to explore the Toyota 4Runner. Visit Basil Toyota in Lockport, NY to get behind the wheel of the driver's seat!
Feature Comparison: Toyota Highlander & Toyota 4Runner
Specs*
Toyota Highlander
Toyota 4Runner
Fuel Economy

21 City / 27 Highway

17 City / 21 Highway
Wheelbase

109.8

109.8
Exterior Dimension (Length/Width)

192.5/75.8

190.2/75.8
Engine

2.7-Liter 4-Cylinder

4.0-Liter V6
Tow Capacity

1,500

5,000
Fuel Tank

19.2 Gal

23 Gal
Seats

8

5-7
Cargo Volume

83.7/42.3/13.8

88.8/46.3/9.0
Curb Weight

4,134

4,400
Ground Clearance

8.0

9.0
Hybrid Models Available

Yes

No
Hybrid Models Available

$30,630

$34,210
How Do They Compare?
While both SUVs are recognized as incredible options, there are key difference to help you decide which is best for your lifestyle. The Toyota Highlander is designed for a large family, with abundant room, efficient MPG, and an affordable starting price. While the Toyota 4Runner is a more expensive option with less seats, it is ready to explore any type of terrain. Equipped with a more powerful engine, a higher towing capacity, and a larger fuel tank, the Toyota 4Runner is a great option for the modern adventurer. Both SUVs come with standard Toyota safety features as well as a groundbreaking entertainment system, so you can't go wrong with either choice. Contact our Lockport, NY Toyota dealership to learn more about these two Toyota models.
Schedule a Test Drive!
If you're indecisive about which SUV to purchase, we recommend a test drive to explore the differences of each vehicle. Once you decide, our automotive finance team is ready to work out a low-rate loan or a competitive Toyota lease to help you finance your next vehicle. And if you run across any bumps in the road, our Toyota service center near Buffalo & Amherst, NY is ready to get your vehicle back on the road. Schedule a test drive and experience the Toyota 4Runner and the Toyota Highlander today!